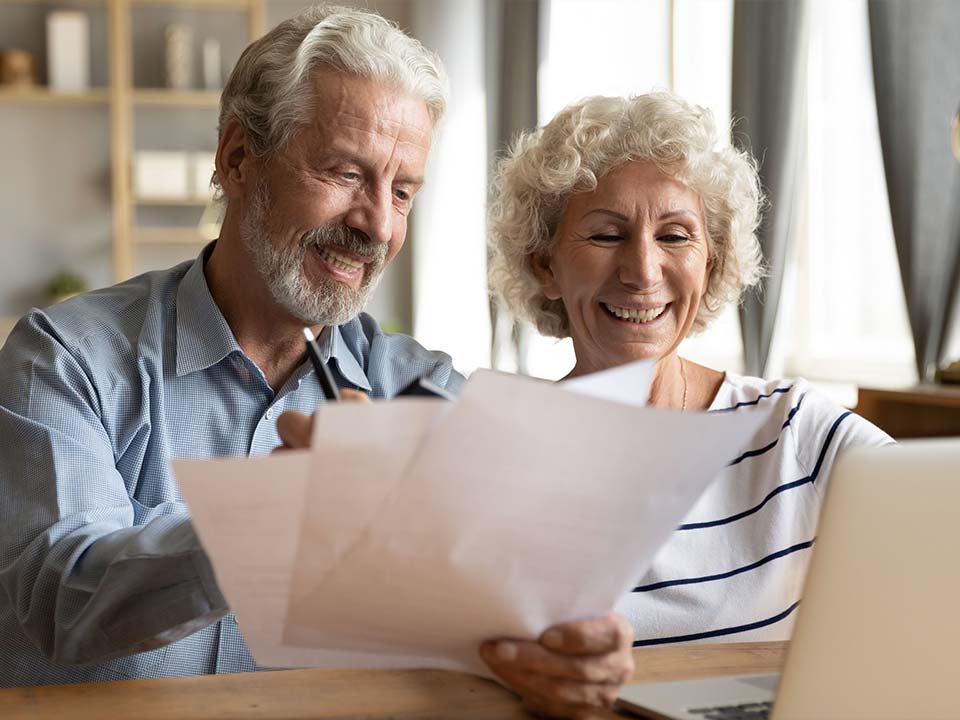 By the time you're ready and able to retire, it is well-earned. Retirement is a stage of life full of free time for developing your hobbies and interests after putting in years of hard work. While you enjoy this new-found freedom, it's important to prioritize your post-retirement savings and have a solid budgeting system.
Here are some tips for staying on financial track after you've retired.
Budget Around the Must-Haves
Based on your sources of income, whether that's Social Security and/or other investments, create a budget around essential, fixed expenses. Focus on the big picture of what you need to survive rather than luxury items that you'd like to have. Items to think about include:
Healthcare
Housing
Transportation
Food
Once you've addressed the concrete expenses – as well as debts and taxes – you can work on your discretionary budget for travel, gifts, entertainment, and more.
Know Your Spending Patterns
To get a solid idea about what essential and discretionary items to incorporate into your budget, review your purchase patterns. Does your spending go up during certain times of the year such as holidays? What about the cost of cable, internet, and utilities? Sometimes, these expenses can fluctuate. Check your credit card statements and summaries to identify your ongoing monthly bills and expenditures.
Create a Budgetary Cushion
As you're planning your budget and taking into account all aspects of your spending, it never hurts to allow for some wiggle room – a financial cushion to help smooth the transition into retirement. The change from bi-weekly income to monthly income requires a mental shift, but a cushion can help create a seamless adjustment.
Limit Your Retirement Withdrawals
Avoid giving yourself unlimited access to investment funds. Set up a "retirement paycheck" of some kind as an automatic deposit into your spending account on a monthly or bi-monthly basis. This systematic approach to withdrawing funds will keep your income consistent and help you stay on budget. Retirees are encouraged to limit withdrawals from retirement savings to 4% to 5% for the first year of retirement, with increases in the following years to account for inflation.
Have Your Taxes Automatically Withheld
If you're taking income from an IRA or other retirement account, make sure that federal and state taxes are automatically withheld before you receive your income. This way, you have one less expense on your mind – and you don't get behind. Retirement is about freeing up mental space for more fun activities, not remembering to put away money for taxes.
Meet with a Financial Advisor
If possible, get with your financial advisor to consolidate any retirement accounts you may have as a way to simplify your life and organize your income. This enables you to review your earnings and spending in a more streamlined way, while possibly even reducing fees. While visiting with a financial services provider, consider estate planning to get it out of the way and free your loved ones from having to deal with it later.
Make Sure You're in the Right Housing
You've worked hard to get here. Now, it's your turn to relax and smell the roses instead of worrying about home maintenance. At this time in life, many seniors will trade in the burden of property ownership for life in an upscale, convenient 55+ community. With so many options available at Overture, retirees are living life to the fullest in amenity-rich communities.
Take Advantage of Senior Perks
Discounts for certain age groups are available for a reason: The world knows how hard you've worked and contributed to the economy and society. Take advantage of bargains, benefits, and programs that are designed to make your life easier in these retirement years. Whether it's discounted matinee movie tickets or lower-priced meals at your favorite restaurant, these perks will add up. Just make sure you always have your ID on hand for age verification. Programs such as AARP are also great sources for information, deals, and advice for properly approaching retirement and making the most of it.
Secure a Relaxed, Post-Retirement Job
A little supplemental income is never a bad thing, especially if you're someone who enjoys working. Many seniors will seek part-time work in their post-retirement days to earn a little extra money while staying busy doing valuable work. If this sounds appealing to you, and your circumstances call for it, there are plenty of fulfilling options for employment out there. Just be careful that this extra income doesn't interfere with the money you are receiving from Social Security or other government programs.
Live and let live during this exciting time. Spend your days doing what you love and reaping the benefits of an active community's amenities rather than fretting about finances. Explore personal growth every day, at your own pace and on your budget.

Start budgeting today with our senior living calculator.