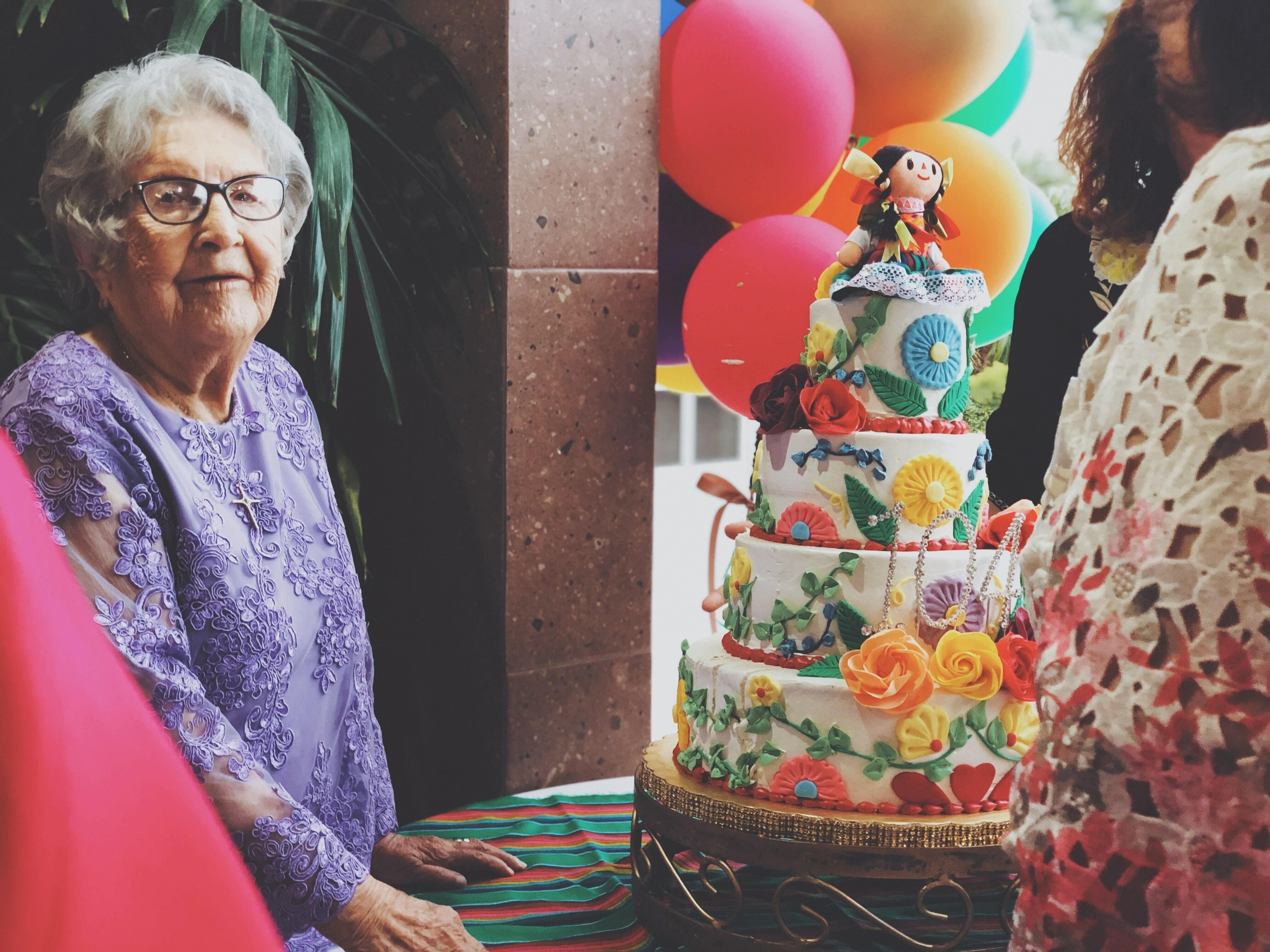 They say youth is wasted on the young. When you're young, you don't really get it. But when you transition from youth to… let's call it late middle age – okay, very late - you can appreciate the wisdom of that sentiment. Youngsters tend to think they are the keepers of all things fun. The joke is on them.
Nobody knows how to celebrate life's special moments like those who have finally shed the responsibilities of child rearing and work. Freedom is the magic key to the party kingdom. Seniors in Overture apartments all over the country are rushing through the door - party hats firmly planted and cocktails hoisted - to prove it.
The older we get, the more important it becomes to recognize and honor each birthday and anniversary. Every passing year is a gift to be enjoyed surrounded by supportive friends and neighbors. In fact, studies show that celebrating senior living with events that promote social interaction is essential to seniors' mental and emotional health. Engagement equals happiness.
Overture's senior apartment communities provide the perfect backdrop for every special moment. If you are looking for ideas to celebrate seniors you've come to the right place.
What Kind of Party Will it Be?
The first order of business when considering party planning is to figure out just what kind of celebration this will be. Do you need space for 10, 50 or 100 people? Will there be dancing? If so, you will need music. Will there be a theme? Costumes? Would a pool party float your boat? This is the moment to make your birthday dream come true. If you are planning a party for a friend, be sure to consult them to see exactly what will make them happy.
Surprise? Eh.
Though the idea of a surprise party sounds appealing, the planning and execution can add an unnecessary level of stress for planner and honoree. Asked if they would want a surprise party, seniors are likely to admit they'd rather enjoy the anticipation and have the time to pick out just the right outfit.
Guests Love to Get Involved
If you are opting for a dinner party in your Overture senior apartment, consider assigning a dish to each guest. Reserve your kitchen for the main course. This will make guests feel involved in the festivities and also limit the mess.
For an even more inclusive experience, why not make use of Overture's demo kitchen and hire a chef to run a cooking class for the group before dinner?
Your Party. Your Choice.
This is your party. So, choose food, entertainment, games, and activities that you love. Whether you are a charades buff, love a great game of trivia, or are more of a cocktails and conversation type, the party in your honor should reflect your personal tastes. You don't have to be Barbra to belt out a tune from Funny Girl. Just have fun and don't let anyone rain on your personal Karaoke parade.

So, will it be an intimate birthday gathering in your new Overture apartment? Or will you be throwing a rager your senior friends will never forget? Either way, life at Overture comes with easy access to great facilities and as many guests as you can handle. All you have to do is pick a date.

Book a tour at the Overture senior apartment community of your choice today. It's time to get this party started.