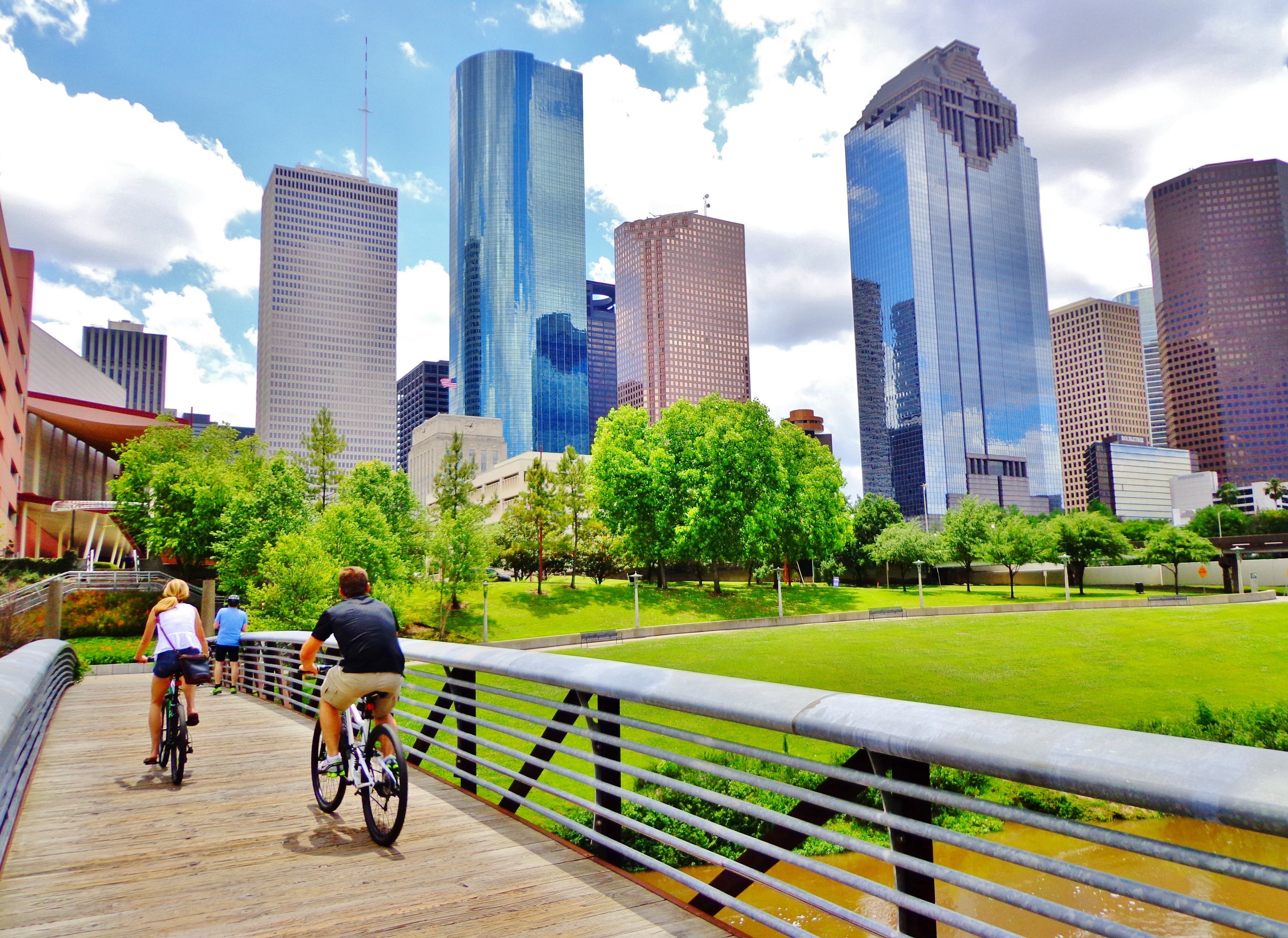 H-Town. Magnolia City. The Big Heart. Those are just a few of the long list of nicknames for Houston, the Capital of the Sunbelt – another well-known moniker. And, of course, there is Space City, an obvious choice since the late 60s. Who can forget "Houston, Tranquility Base Here," the first words spoken on the moon? Well…maybe a lot of people.
But, clearly, when it comes to finding ways to appreciate the magic that is Houston, there is, well…no problem.
Houston is a city of superlatives. Start with an extraordinary culinary scene that boasts more than 10,000 restaurants, and represents American and international cuisine. Then consider the incredible 54,000 acres of green spaces to appreciate the outdoors. Don't forget one of Houston's key selling points, The Texas Medical Center, considered the largest in the world. With its 1000-acre campus and 54 medical institutions, this globally acclaimed facility treats over 7 million patients annually
Throw in the unlimited array of senior citizen activities in Houston and the glorious weather in which to enjoy them, and there is no doubt Houston is the stuff retirement dreams are made of.
When it comes to things to do in Houston for seniors, you can't ignore the big attractions like the Space Center, and the iconic Houston Livestock Show and Rodeo. But it's also fun to venture off the beaten path and discover Houston's many hidden gems.
A Houston landmark, Lankford's started as a grocery store and has morphed into a local eatery and stomping ground. With its homey environment and menu filled with comfort food, this is a fan favorite and a great place to gather with friends for a casual bite.
Get a group of seniors together and enjoy some sweet fun at Moorhead's Blueberry Farm, the oldest pick-your-own blueberry farm in Texas. Pick from 20 varieties of berries on more than 20 acres. What a great way to merge exercise and a social outing. Keep this place in mind for the grandkids. They will love a berry-picking day with you.
You don't need an expensive airline ticket or a passport for an authentic Asian experience. Lucky Land, just 20 minutes outside of downtown Houston, is a 2-acre park showcasing Chinese culture and history. Featuring large-scale replicas of the Terracotta Army, recreations of traditional Chinese villages, sculpted gardens, and Kung Fu statues, Lucky Land is both entertaining and educational.
Originally an art concept that transformed Houston's East End, the Orange Show Center for Visionary Art is now a sponsor for an ongoing series of exhibitions, concerts, films, and other performance art. It also offers classes and workshops at various locations across Houston. The Orange Show Center is celebrated as a living example of how one person's vision can dramatically impact the culture of a community.
55+ life in Houston can be significantly enhanced by taking advantage of the Houston CityPass. It provides both admission and priority access to Houston's top attractions and is good for 9 days.
Book a tour at Overture Sugar Land, Overture's premier active adult community outside Houston, and find out why seniors are flocking to this retirement mecca.
Look out Houston. This time it is not the Eagle, but the seniors who have landed.