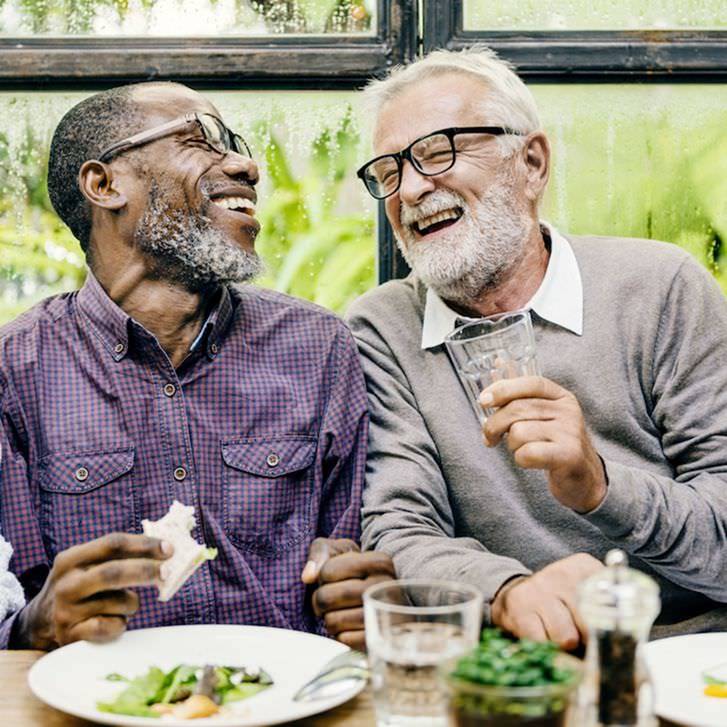 You've discussed, weighed the pros and cons, and analyzed the numbers. The verdict is clear: You are ready to rightsize into a living arrangement that will enhance this stage of your life.
But, now that you've done the heavy lifting and made your decision to move, the question is: What type of community will provide the lifestyle you envision? There are several different options to choose from. Though active adult, independent living, and assisted living communities are often perceived to be interchangeable, in fact each is tailored to a specific segment of the population.
What are Active Adult Communities?
Active adult communities are specifically designed for, well…active adults. They are ideal for empty nesters who are ready to jettison the burden of a house to embrace the freedom of an apartment home. Active adult communities are focused on creating a lifestyle that promotes health and wellbeing by providing a host of opportunities for physical activity, social interaction, and intellectual growth.
From Olympic sized indoor pools, to state-of-the-art fitness centers, to classes and activities that foster lasting relationships with your peers, active adult communities are all about fitness, fun and friendship in a resort-style atmosphere. This style of living does not come with assistance or meals (but those things can be sourced in at an additional fee). Community members are looking for a lifestyle change and do not want to pay for assistance they do not need.
Active Adult Living vs Independent Living
Ironically, while active adult living is completely independent, independent senior living is for seniors who may need some level of assistance. While residents may handle the majority of their own needs, services like meals, laundry, linen delivery, maid service, on-site nurse, and planned activities are available as needed or wanted. If a resident needs special care, like an aide to help with daily life, they have to hire from an outside source on their own.
Active Adult Living vs. Assisted Living
For those who need a higher level of support, assisted living may be a better option than either active adult or independent living. Assisted living facilities have on-site professionals to help with daily challenges and medical care. Those services are generally included in the overall cost of the facility. Independent active adults who have no need of support services would be spending unneeded dollars in assisted living. An active adult community would be the smart choice in terms of both lifestyle and finances.
Overture communities are the gold standard for the active adult lifestyle choice. Check out our resource page to gain a better understanding of the senior living options available. Find out why active adult living checks all your boxes for your next chapter!