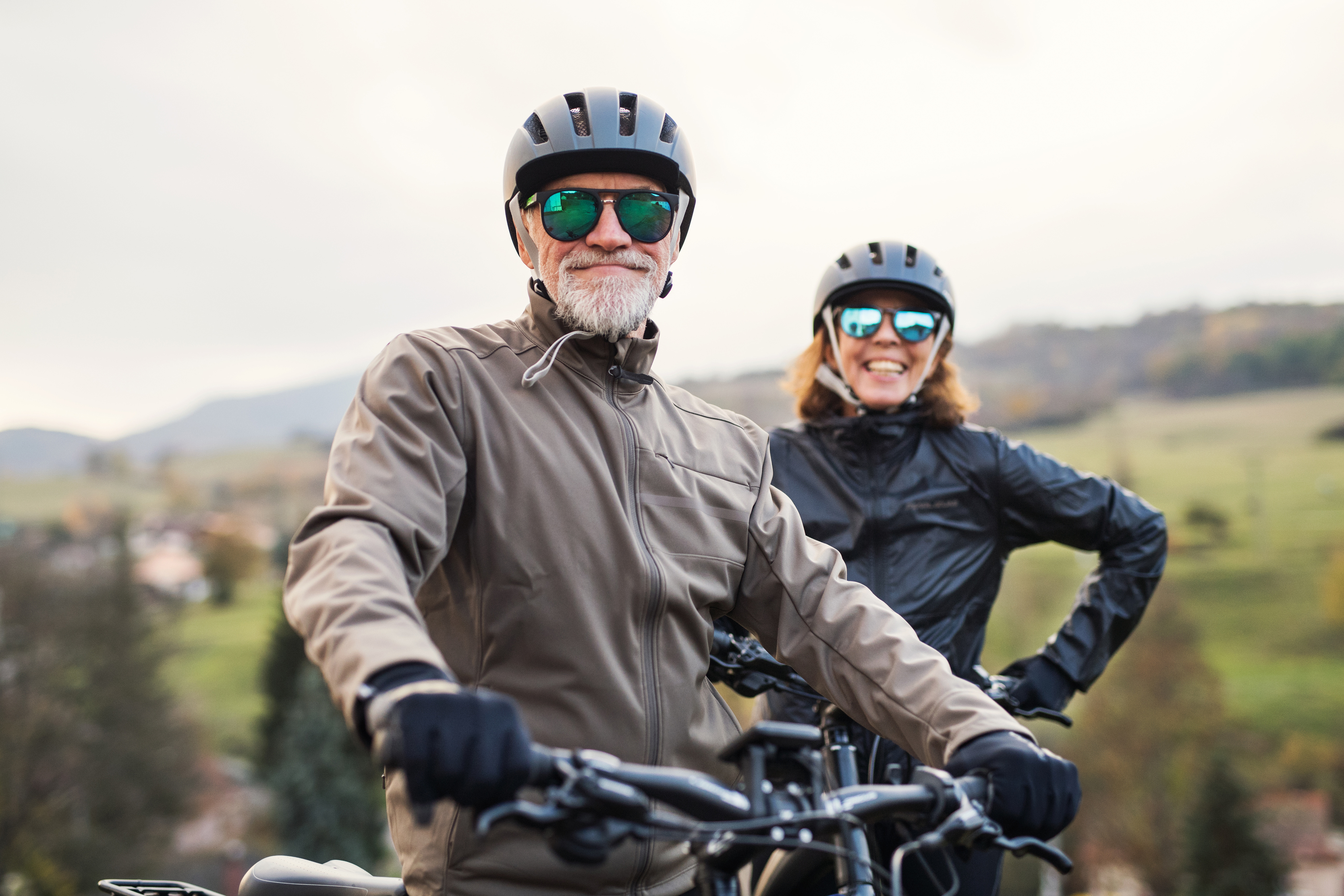 Mother Nature is very sneaky. She regales us with the splendor of fall. Then, just as we are enjoying the lovely brisk autumn temperatures and magnificent annual foliage extravaganza, she drops the hammer. The combination of limited daylight and plummeting temperatures can seriously impact senior citizen wellness.
Maintaining physical and mental health and wellness during these frigid months can be challenging for older adults. Here are a few tips to help keep seniors healthy – and feisty – all winter long.
Keep It Moving
If the thought of bundling up and taking a walk in the cold has about as much appeal as a root canal, fear not. Isn't this why they made shopping malls? Grab a buddy and get your daily steps in while checking out the latest fashions, purses, or electronics. Between indoor strolls, roll out the yoga mat. Even better, if you are lucky enough to live in one of Overture's premier active adult communities, you can hit the gym or sign up for any one of the wide variety of classes to energize your body and spirit. There are so many different types of indoor activities, and aversion to the cold is not a viable excuse to become couch-bound. Simply put: Use it or lose it.
Dress Appropriately
For those sturdier souls who plan to maintain an outdoor walking schedule through the winter months, the key is appropriate clothing. Dressing in layers is a great way to stay warm and shed items if you begin to overheat. Thermal undergarments will keep you warm from the inside out and help conserve energy. Hats and gloves are a critical piece of the winter clothing strategy. If you're talking about weather in the teens, a face covering will also be helpful. That said, even the hardiest among us needs to know when it is just too cold to venture out.
Shoes, Shoes, Shoes
Nothing will protect you more outdoors in the winter than the right pair of shoes, or boots. If you are negotiating terrain slippery from sleet or snow, be sure to choose footwear that is non-slip, durable, and warm. Walking with confidence will save you from falls and serious injury. If you will be traipsing through snow, be sure to wear waterproof boots. Your walk should be about enjoying the company and scenery, not the agony of your wet feet.
A Balanced Diet
A balanced diet is a critical part of senior citizen health and wellness all year round. But in the winter months, it is even more imperative to shore up the immune system with protein, fruits, vegetables, and foods rich in vitamin D and calcium. Your doctor might even advise a vitamin D supplement to make up for the lack of sunshine exposure. It's worth a conversation on your next visit.
Socialize
Your walking shoes may keep your blood flowing, but your emotional health needs nourishment as well. For seniors especially, staying healthy in the winter months means staying connected socially. Reach out to friends and family and make dates to get together even if it's just for coffee and conversation. If the family is out of town, schedule phone calls, and FaceTime sessions to stay in touch.

At any of Overture's active adult communities, you can laugh away the winter blahs with friends at happy hour, enjoy a silly rom-com, or just get together for hot chocolate and a card game. With potential friends everywhere you look, Overture's 55 and over communities offer the best of all winter worlds. Schedule a tour of an Overture active adult community today. No matter what the weather, you can be sure the welcome will be warm.