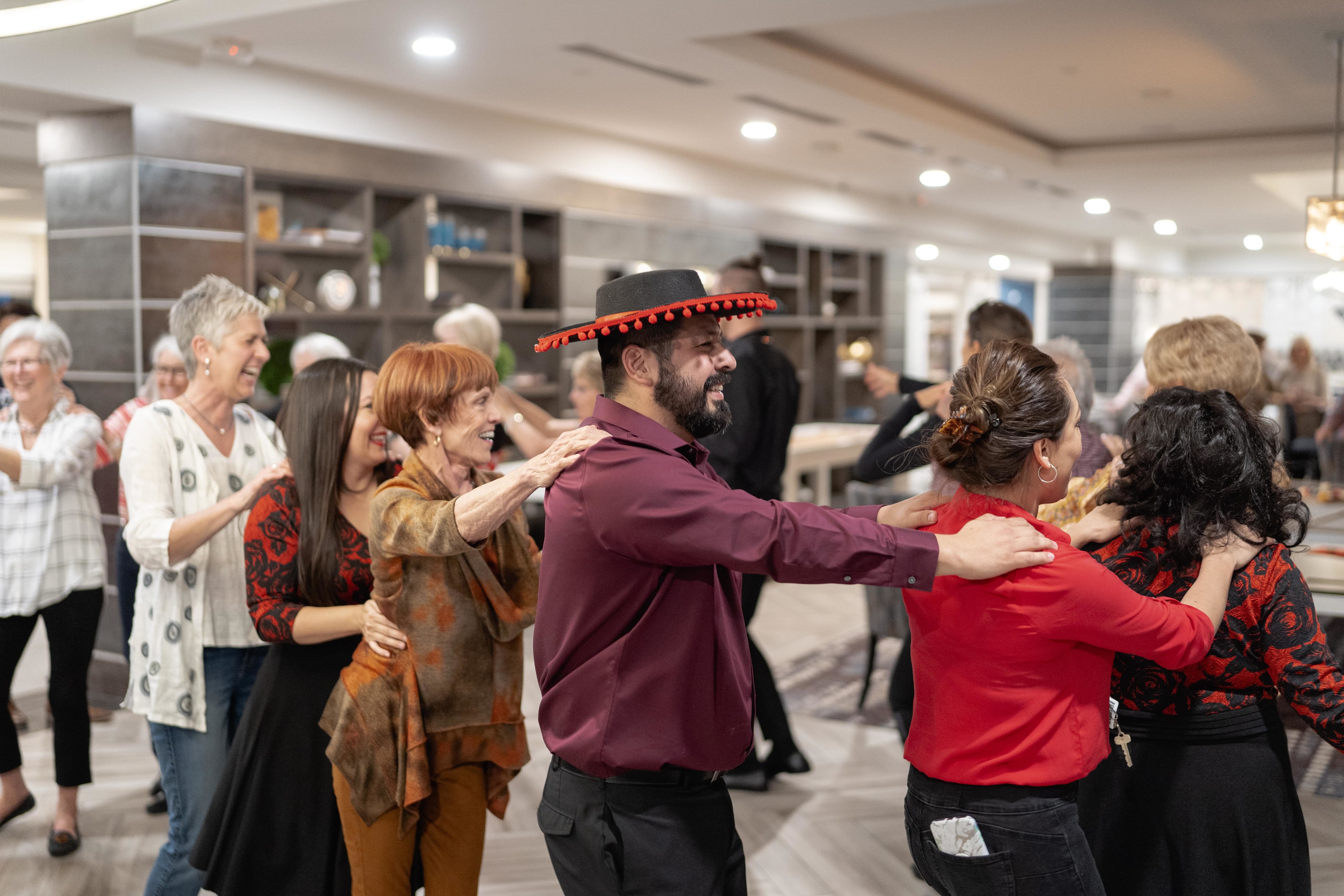 Does the thought of residing in a 55+ active adult community make you feel old? It definitely shouldn't. In fact, Overture is way more than a place to go and grow "old." It's a place to live and stay young.
If you don't believe us, here's what some of our residents have to say:
You'll Always Feel at Home
"I walked into my apartment and I knew I was home." That's what Overture Plano resident Ann Garrett said as she remembered her first experience in her apartment home.
With plenty of space to display your family treasures, as well as a gourmet kitchen and private balcony or patio, you'll easily be able to make your apartment home feel like your own. Apartment homes range in size from studios to two bedrooms with up to two bathrooms, so it's your choice as to what size you choose to fit your needs.
There's Always Something to Keep You Busy
"We're so impressed with the opportunities they give us to meet other people." That's one resident's thoughts, followed by another who chimed in to note how much he hates seeing the days end.
While your apartment will certainly feel like home, you may opt to spend more time out and about around the community. From continental breakfasts and cooking classes to a fitness center and yoga studio, there will always be something to keep your interest. It may sound hard to believe without seeing it for yourself, so let our photos and videos paint an incredible picture as to what awaits you as an Overture resident.
There's Always Incredible Staff On-Site to Meet Your Needs
"The most important thing about living here is the staff. They really care about us. Anything that we bring to their attention, it's quickly handled. It's like a family."
As some of our residents have put it, an Overture community feels like living on a cruise or in a five-star hotel. It's paradise. Some residents say they feel like they aren't even aging. This easy-living experience is due to the abundance of activities and amenities that await you in addition to the attentive and caring staff members who keep life maintenance-free so you can live the way you desire and deserve.
It's these reasons, and many more, that have us asking: What are you waiting for? Contact Overture today so you can start the first day of the rest of your carefree life.
*Not all amenities and activities are available at every Overture community. Please contact an Overture leasing specialist for details.