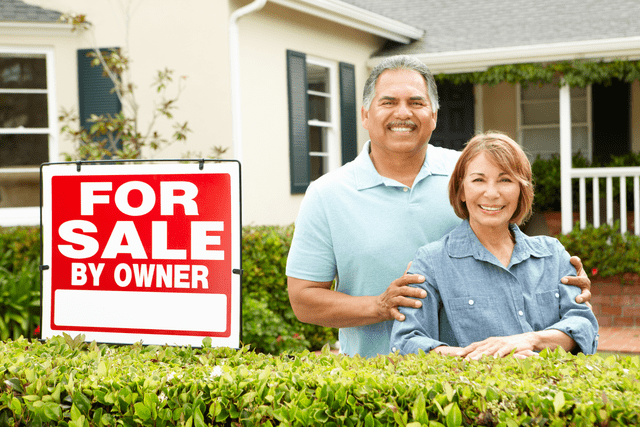 When you are part of the daily grind, time is money. When you've put full-time employment behind you, your free time and your money are equally precious. So, the question: Why would you want to sacrifice your hard-earned money and free time maintaining a house that no longer supports your lifestyle?
The Survey Says…
A recent real estate study by Clever and published on Realty Times sought to get to the bottom of the true costs of homeownership. The numbers are in and the survey says: Homeowners are spending a lot of money on maintenance and repairs. In fact, according to the results of the study, maintenance, repairs, and home improvements can eat up to $10,000 annually. That number can soar even higher when renovation costs far exceed expectations or major appliances and HVAC systems are beyond repair and must be replaced.
The real estate survey of 1000 homeowners concluded that 25% of the participants had less than $500 saved for home maintenance. In addition, 57% noted a significant amount of time spent dealing with home headaches. Whether the problem involved plumbing leaks, water heater repair, HVAC maintenance, painting, appliance breakdowns or outdoor landscaping issues, the consensus was clear. After living in a house for more than 10 years, things start to fall apart and need attention.
When you throw the cost of property taxes and homeowner's insurance into the retirement formula, the numbers may indeed add up to a larger piece of the pie than you bargained for. That lopsided equation is precisely why so many Baby Boomers are getting out from under the money pit they used to call home and rightsizing into active adult communities where the dollars make sense.
Maintenance-Free Living
After decades of mowing, pruning, raking, snow blowing, painting and planting, the prospect of living in lovely grounds with zero responsibility for keeping them that way is beyond appealing and one of the top-selling points for life in an active adult community.Another highlight is an easily manageable living space designed for efficiency and convenience. When you're ready to use the chunk of money you saved on home maintenance to check off an item on your bucket list, all you have to do is lock the door and head off worry-free on your great adventure.
No More Health Club Dues
Active adult living includes easy access to state-of-the-art fitness facilities with sparkling pools where you can exercise and socialize. Take part in the long list of scheduled activities and join with other members of your community to pursue your passions and interests. You'll have the opportunity to expand your horizons and create new and meaningful relationships without ever leaving the community.
Now that the family home no longer has the family in it, shelling out high maintenance costs just doesn't add up. Sure, that new air conditioning system will keep you cool, but it certainly won't provide the pleasure of that trip you had to cancel to afford it.