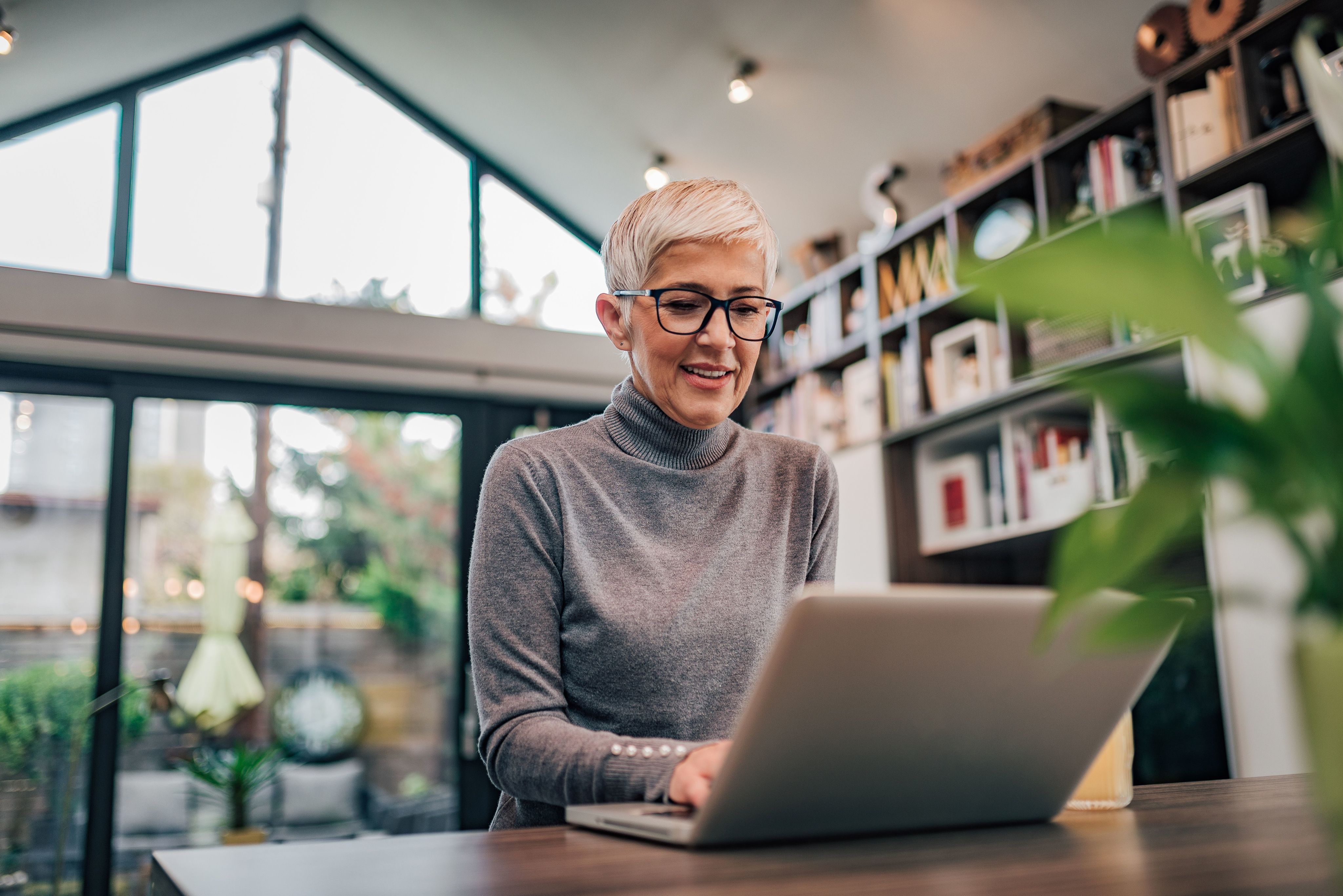 Do you remember going to an airport with no security checkpoint, driving a car without a phone in it, and using whiteout to correct typos? If so, congratulations! You're either headed for imminent retirement or already actively enjoying its perks.
You've also witnessed an explosion of tech and the emergence of a little concept called social media that has dramatically altered the way we live, love, and learn. Rising to the tech challenge, more and more active adults are now fully engaged in social media fever, taking advantage of senior websites and blogs that are enhancing every aspect of this new and exciting chapter.
Check out some of these top senior blogs. Whether you're looking for lifestyle advice, news and current events, or just some info to make your days more fun, there are plenty of sites for you.
Health and Nutrition
While the New York Times no longer has a dedicated senior health blog, its other two sites have valuable info and tips for living well, staying healthy, and avoiding injury while exercising. One is the New York Times Health section, and the other is their "Well" blog.
Love and Stuff
It's no secret that AARP is an excellent resource for all things senior. But you may not be aware of a little blog called "Sexology." This site tackles love and intimacy-related issues for the 55+ in a straightforward, helpful manner. Its focus is to assist seniors as they navigate the challenges of relationships.
The Good Life
Elder Chicks is a senior lifestyle blog run by two senior women. The site features opinion pieces, guest authors, advice on a range of topics, and a forum that invites viewers to share their thoughts with the blogging community.
Tech Tips
Senior Planet is a lifestyle site with a focus on digital technology, aimed at making seniors an active part of the digital conversation. Topics range from news and health to sex, dating, art, senior travel, and entertainment. It's all about aging with attitude.
News You Can Use
AARP offers news and current events blog that is specifically designed to keep seniors informed, safe, and healthy. Bulletin Today helps keep you both informed and safe from the scammers out there who target your demographic.
Travel
Be prepared when it's time to start traveling again! The Roaming Boomers is an online luxury travel magazine geared toward providing you with unique adventures and memorable experiences.
There is no time like the present to turn on the power button and become connected to the online community. These great websites are literally at your fingertips.
Overture Active Adult communities, or their parent company Greystar, are not affiliated, associated, authorized, endorsed by, or in any way officially connected with the companies listed in this blog post. This blog post is designed to be a resource and in no way guarantees the quality of service or content of the companies included.