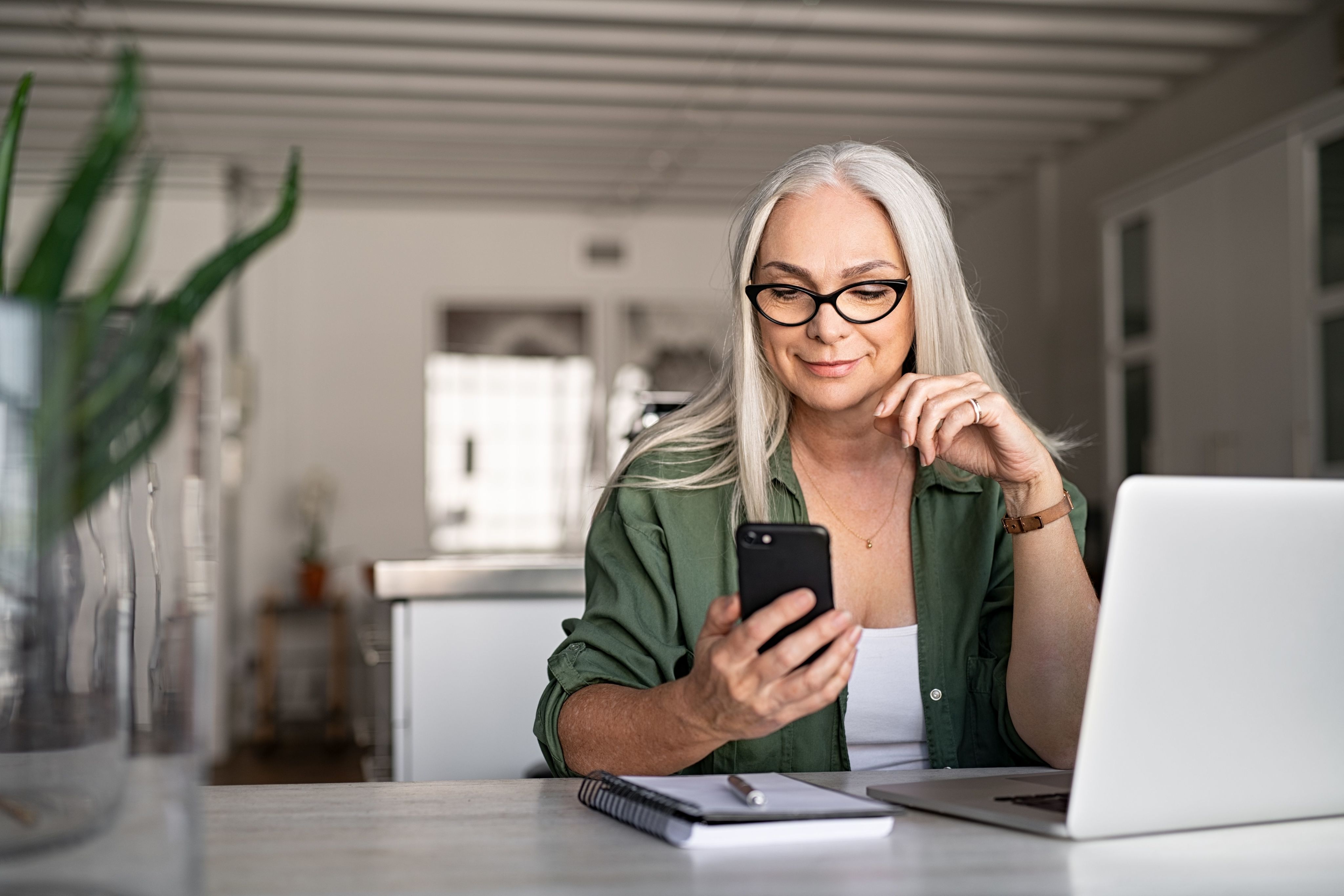 Remember when apps were short for appetizers? While those pigs in a blanket were pretty delicious, they were not exactly life-changing. The apps in our lives today, those handy tools on our smartphones, can be valuable resources that provide key lifestyle enhancements. From entertainment to safeguarding health, to keeping in touch with the grandkids, the apps on our phones are now an integral part of daily living. How did we ever get along without them?
You've become comfortable enough with your smartphone to know how to download an app. And even if you're still a little tentative with the tech, isn't that why they made teenagers? Basically, all you have to do now is wade through the maze of options to choose those apps that will make your life easier, more efficient and maybe even more fun.
Check out some of the best apps for seniors. Make sure your iPhone is loaded with the right downloads!
AARP Now
You don't need to be an AARP member to take advantage of AARP Now, an app designed to connect seniors with news stories, events, and discount programs and services. The app is free for both iPhone and Android users. FYI some features may be available to members only.
Senior Discounts and Coupons
This free app for senior's iPhones and Androids will hook you up with senior discounts at more than 200 businesses, in categories that include restaurants, groceries, travel and entertainment. Eligibility for most discounts starts at age 50.
Medisafe
Download this free app and take the guesswork out of medicating. Medisafe can remind the user when to take medication and track the progress of a prescription. It is also a resource for practical medical information.
Kindle
Thanks to the Kindle app—not to be confused with the actual kindle device—you only need your phone to read on the go. You can enlarge the font to any size you need. The app is free but most of the books are not.
Audible
Would you rather listen to a good book than read from a screen? Audible is the app for you. There are a few audiobook apps, but Audible from Amazon boasts the largest selection of titles. For the subscription price of $14.95 per month, you get 2 audible original books, guided wellness programs and news stories. You can start with a 30 -day free trial.
1Password
Our lives are filled with so many different passwords. It's hard to keep them straight. 1Password is an app that stores all your passwords for you, keeping them safe and secure with a password that only you have access to. You can also use it to store other sensitive information like credit cards, bank accounts and passports. 1Password offers a 30-day free trial after which it will cost you $2.99 a month.
Video Chatting
Facetime
The best video chat app for seniors depends on what type of phone you have. Facetime is automatically included in your iPhone and is a simple way to see the faces of your loved ones, no matter where they are. Facetime is not available for Android phone users.
Google Duo
Google Duo is free and will work with both iPhones and Android phones. It could not be easier to use. Just type in names and phone numbers, tap and talk!
Once you get the hang of it, you'll have all the best that 21st-century technology has to offer right at your fingertips. Whoever said technology was only for the young clearly grossly underestimated the relationship between active adults and their smartphones! Happy downloading!