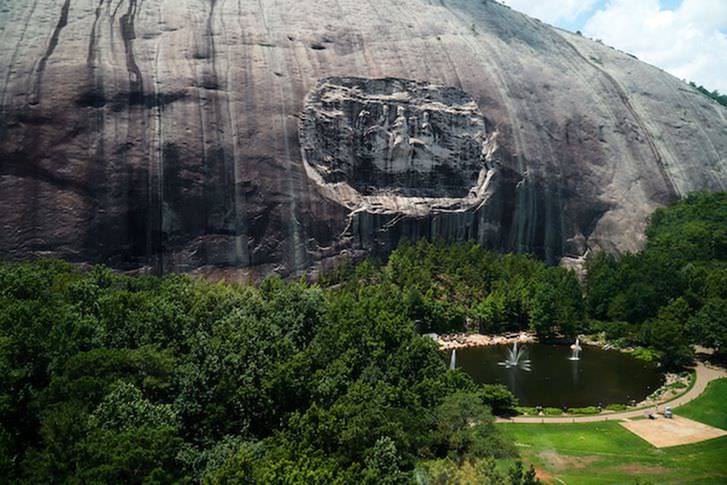 Terminus. Thasherville. Deanville. Marthasville. What do those names all have in common? At one time or another, each was the name of the city currently known as Atlanta. But no matter what you call this vibrant southern capital, it is a sophisticated cultural hub that oozes charm, history, culinary adventures, entertainment and chic. The even better news is, Atlanta is as family-friendly as it gets with outstanding opportunities to dazzle the little ones as well. Check out these things to do in Atlanta with kids. Your grandkids will never want to leave!
Boasting tens of thousands of sea creatures in over 10 million gallons of water, the Georgia Aquarium is the second largest aquarium in the world. The kids will be thrilled as they get up close and personal with whales, manta ray, sharks, and dolphins to name a few. The world beneath the sea awaits. Avoid crowds and enjoy discounted prices after 4PM.
The world of heroes and superheroes comes to life in this all-new Atlanta attraction. With highlights like a ride through New York Avengers-style, and getting chummy with the giant Pez in Ant Man and the Wasp, Atlanta's Hero Movie Tour is quickly becoming a must do for the grandkids. FYI it's mandatory to check in 30 minutes before your scheduled tour or you may forfeit your tickets.
If the grandkids are tweens, a city tour would bore them witless—unless that tour has them riding around Atlanta on a Segway. There are three different tours to choose from and each starts with a Segway tutorial to make sure everybody feels safe and comfortable gliding through the sights.
With 10 build and play zones and 2 rides, Legoland is the ultimate indoor playground. You and your grandkids can have hands-on experience learning and laughing as you create your own personal masterpiece. One ticket covers all the attractions including the 4D cinema. Kids under 2 build for free.
Located just 10 miles northeast of Atlanta is Stone Mountain, a 3,200-acre park featuring six trails, a path up the giant granite monolith, a cable car ride to the summit, and a year-round schedule of festivals. Take the grandkids for a picnic and enjoy the largest outdoor laser show in the world while you dine.
Railway trainbuffs get ready for several hours of hands-on engineer fun. More than 90 pieces of railway equipment spread out over 35 acres await at the Southeastern Railway Museum. For a few extra bucks you can tour the grounds in a restored caboose. After your visit, head over to nearby Duluth for lunch and the grandkids can play in the railroad-themed playground.
With so much to inspire the kids, you are guaranteed never to hear those dreaded words, "I'm bored!" In fact, there are so many things to do with kids in Atlanta, the little ones will surely want to extend their stay.