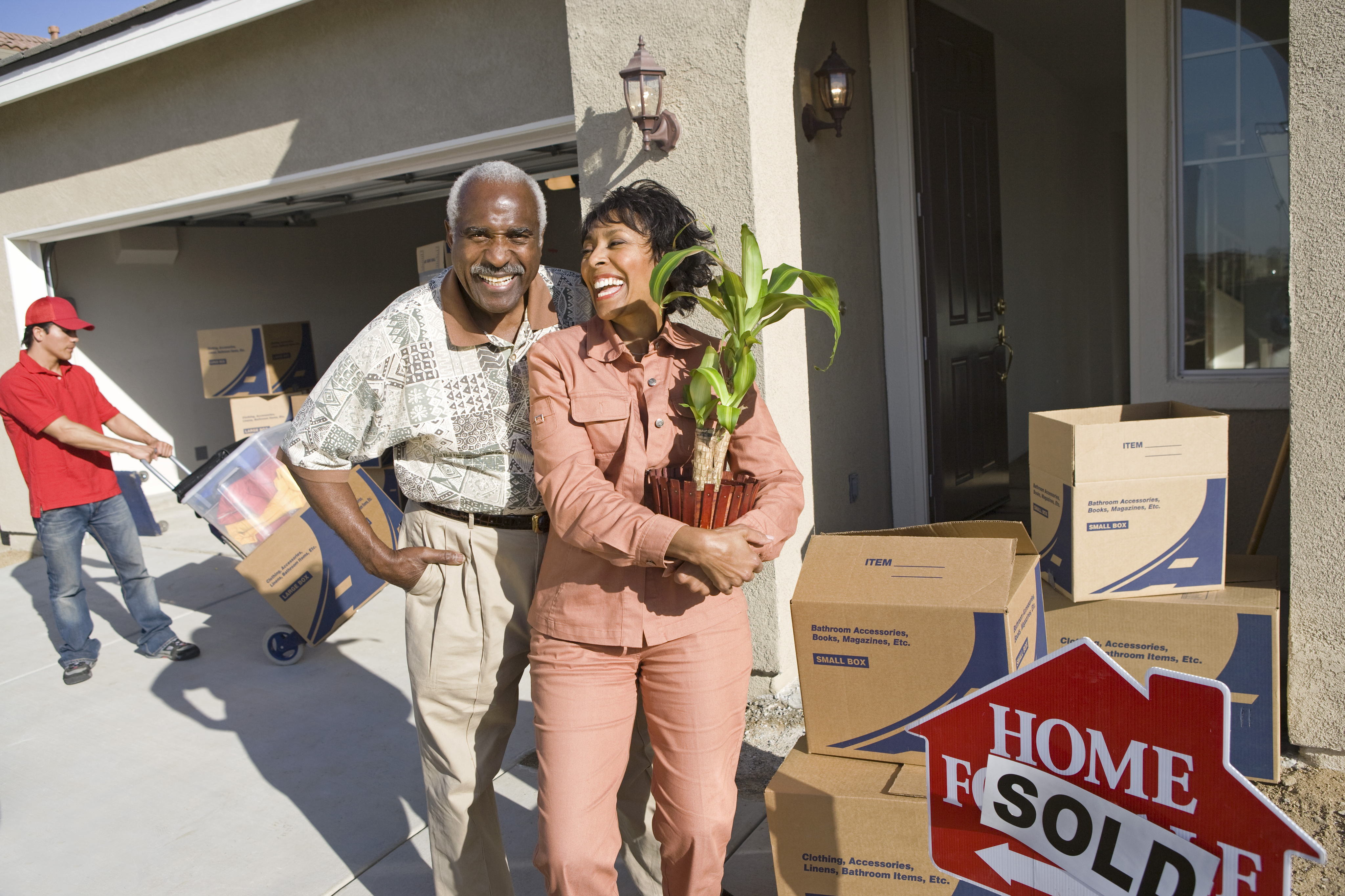 Congrats! Now that you've decided to rightsize into an environment that is conducive to maximizing your active adult lifestyle, you've cleared the first hurdle. Next Challenge: Moving.
Rome Wasn't Moved in a Day
There's no way of getting around it. The task of wading through a lifetime of accumulation and paring down your possessions will never make the top ten most fun things-to-do list. Deciding what to sell or give away and what to bring with you to your new home can be daunting. Give yourself plenty of time to tackle the process. We've created a downsizing home checklist to help you prep for moving day.
The simple answer to the questions of how to plan a move is: Be patient and set realistic daily goals.
Moving: A Family Affair
If possible, enlist the aid of family members for both the more physical aspects of packing and to help evaluate and decide the destiny of your stuff. If the home you are leaving is the place the kids grew up, chances are there will be items from their childhood for them to either relocate to their homes or get rid of. Put out some snacks and have some fun together as you stroll down memory lane. Make sure you allot more time to enjoy laughter—and possibly a few tears—as you rummage through boxes filled with old pictures.
Address Your Change of Address
To avoid missing any important mail, take a break from sifting and sorting and apply for a change of address well in advance of the move. This will involve either going to your local post office and getting a mover's guide packet or accessing the forms online. If you are not comfortable navigating your post office website, just grab a tech-savvy grandkid for assistance.
Move Forward—Even Before the Move
For those lucky enough to be rightsizing into one of Overture's premier active adult communities, your moving checklist should include plenty of visitation. Talk with Overture team members who will help you choose areas of interest and you can begin getting involved with community events and activities even before you officially move in. A little pre-move in recon can go a long way toward a smooth transition into your exciting new active adult life. And that includes becoming familiar with your new neighborhood and all it has to offer.
Moving Day
Your moving list should include specific plans for the big day.
Confirm your appointment with your moving company so you know exactly what time to be ready.

Keep a boxed lunch handy, in case the move goes through lunchtime and you have to eat on the run.

Pack a box or suitcase of essentials that will remain with you instead of the movers. While the new apartment is in chaos, your life will be under control. For example, include:
a couple of changes of clothes

sleepwear

personal care items

medications and medical supplies

cleaning implements

paper products

bottled water

snacks

coffee

phone charger
Yes, there will be a lot of things to do before moving, and some extra precautions to take during this particular time. But with a little patience and planning, you'll be firmly ensconced in your new active adult life before you know it. As soon as you turn the key in your new fully appointed, state-of-the-art Overture apartment, you'll know you are home.