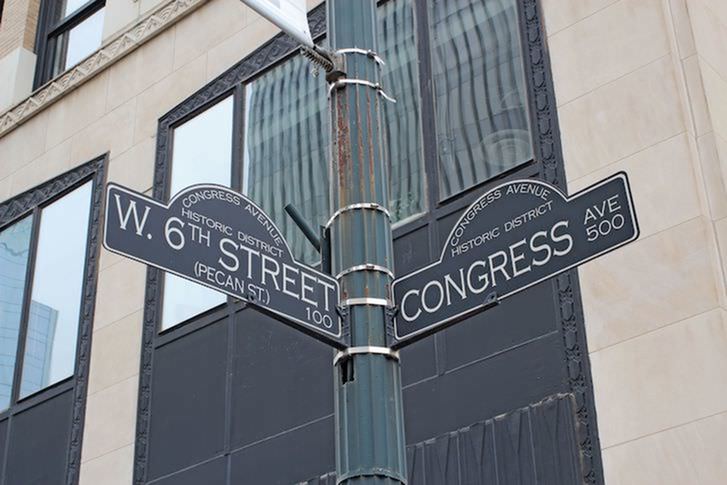 Why do people love Austin? Well, the answer depends on whom you ask. Outdoor aficionados can't get enough fabulous activities like hiking and biking. Foodies will tell you it's the sophisticated restaurant scene with new eateries and cool food trucks popping up regularly. Film buffs love the thriving movie production community and major film festivals that attract international talent. For the musically inclined, what could be more fun than living in the city dubbed "the Live Music Capital of the World?"
But ask retirees who have chosen one of Austin's active adult communities for this exciting chapter of their lives, and their answer will likely be, all of the above.
Whether you are interested in relocating or just looking for great retirement travel ideas, the things to do in Austin will keep you and family members of every age endlessly busy and engaged.
Check out these favorite picks.
Barton Springs Pool in Zilker Park
Nestled within Zilker Park's 358 acres is Barton Springs Pool, Austin's crown jewel for residents and tourists alike. Fed from underground springs, the pool measures 3 acres in size and maintains an average temperature of 68-70 degrees, making it the perfect respite from summer's sweltering heat. Native Americans once believed the springs possessed spiritual healing powers and many still refer to it as the soul of the city.
Complete with bathhouses and an educational exhibit about the history and science of Barton Springs, a visit to this Austin landmark promises a unique experience.
Located near the campus of the University of Texas, The Lyndon B. Johnson Library offers an intimate insight into our 36th president and gives enlightening historical context to his term in office. From presidential holiday cards, to photographs depicting the civil rights era to an LBJ robot, this museum uses all types of entertaining mediums to highlight the president's life and political career. Don't let the word library throw you. This is one tourist attraction that is anything but boring.
Since its dramatic renovation by the National Register of Historic Places in the 70s, Sixth Street between Congress Street and Interstate 35 is where the musical action is and the place to discover some of the city's up and coming talent. With rowdy clubs, low key bars and every type of bar and eatery in between, this is Austin's answer to Bourbon Street in New Orleans and a mandatory stop for anyone visiting Austin.
Oddly enough one of the main attractions on Sixth Street is a non-musical venue known as Esther's Follies. A fixture for more than 35 years, Esther's Follies keeps them rolling in the aisles with shows that include magic and great improv.
Lady Bird Johnson Wildflower Center
What began as an effort to educate fellow botanists about the benefits of planting and nurturing certain types of plants, is now the nation's largest research center for native plant studies. Founded by first lady Claudia Alta Taylor "Lady Bird" Johnson, the center now features 650 species of Texas flora on over 12 acres of gardens, along two miles of hiking trails. There is also a café and observation deck.
Known as one of the largest university art museums in the country, the Blanton Museum of Art on the U of T campus is home to more than 17,000 works of art and features the nation's largest private collection of masterworks. This is the place to get your art on in Austin.
Join the ranks of happy retirees who now call Overture Austin home. A lifestyle filled with entertainment, enjoyment and enlightenment await.