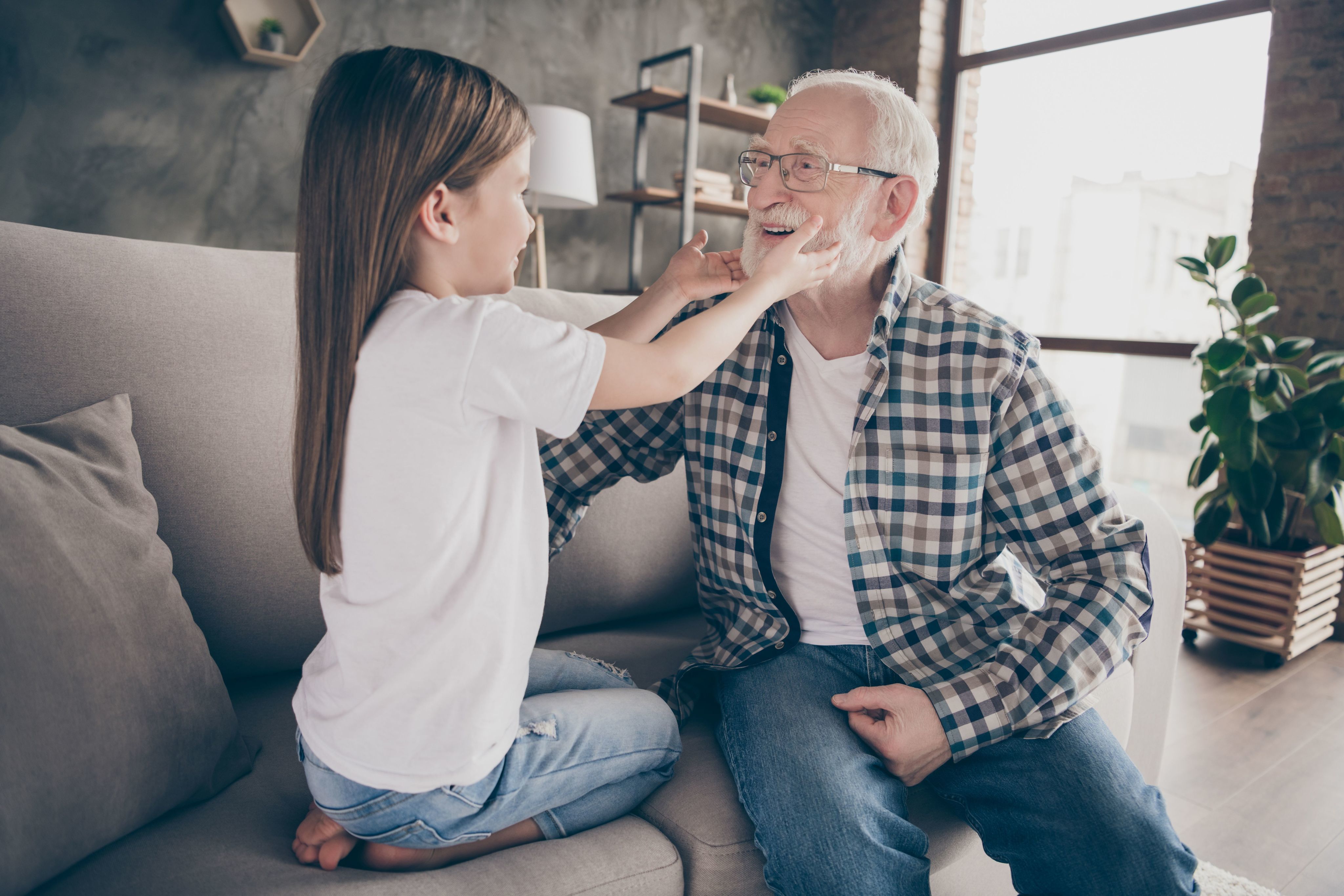 "To be the father of a nation is a great honor, but to be the father of a family is a greater joy." - Nelson Mandela
As children, Father's Day is about honoring daddy. As adults it's about becoming parents and basking in our children's appreciation. And now, stepping into those cozy, wonderful, grandparent slippers, Father's Day is about celebrating the gift of intergenerational love. It's about kids reminding dads and grandads – actual family and chosen family – how important and treasured they are.
Check out these Father's Day ideas for grandfathers. Maybe one of them will be just the ticket for a memorable holiday with the kids and grandkids.
Family Olympics
Friendly family competition checks all the Father's Day activity boxes. A theme-oriented scavenger hunt will get everybody outside and moving. Afterwards, how about an age-appropriate card game or board game for the little ones? Top it off with a father son/daughter checker tournament. Make sure there are prizes! The idea is to have fun and get everybody involved.
If you are lucky enough to live in an active adult community, be sure to check your monthly activities calendar at your for events to celebrate Father's Day, or commandeer the activities room and join other grandparents and their families to make it a group celebration. If your kids and grandkids are out of town, hanging with your active adult homies can be a joyful way to commemorate the holiday.
Be of Service
Performing an act of community service on Father's Day is a great way to bond with the grandkids while teaching them the value of helping others. Sharing that experience with dad and grandpa would be truly unforgettable.
Build a Memory
Get ready for lots of creativity and laughs with easy to assemble building kits for you and the grandkids. Whether you are assembling a little sailboat or a birdhouse, working together will be an opportunity to talk and share quality time.
Men like Crafts Too
Move over Grandma. There are tons of craft projects for Gramps to enjoy with the kids. Provide visors and glitter or stickers to glam them up, and voila! A decorative sun protector. Personalized plates or picture frames will give the kids a great Father's Day memento.
Discover Something New
Whether it's a museum exhibit, a family cooking class, or a trip to the aquarium, Father's Day is the perfect opportunity to expand everybody's horizons.
Father's Day Gifts for Grandpa
Clearly the greatest Father's Day gift for grandpa is the gift of spending time together as a family. But said family will probably feel they need to show up with a gift. Maybe you can steer them in the right direction with a little something that says, "I love you!"
For example:
A mug with pics of the grandkids

A framed family photo

A gadget that supports your favorite hobby, ie if you're a golfer, golf balls or a ball retriever, sun hat for gardening, or a card shuffler

Tickets to a ballgame. A little pricier but a fun family experience.

New iPhone case

Swimming goggles

Fun comfy socks
And of course, when it comes to grandfather's Father's Day gifts, you can't go wrong with anything made by the children.
Father's Day only comes once a year, but life at Overture's premier communities is a daily homage to active adult life. Book a tour at the property of your choice today. Bring plenty of pictures of the grandkids. 
Everyday at Overture is a salute to Grandpa.