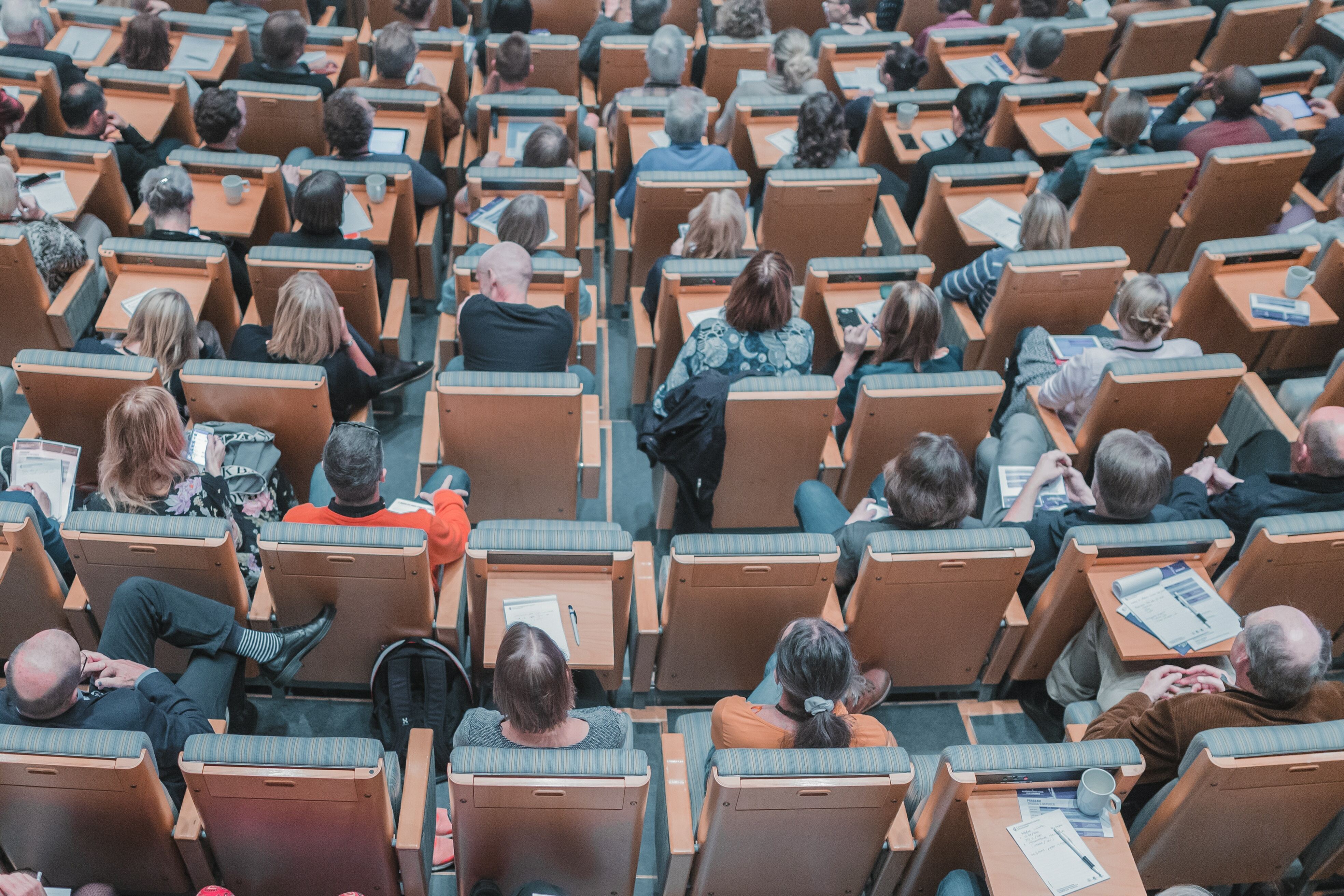 They say you can't teach an old dog new tricks. Well, whoever "They" are would be wrong, Turns out dogs are pretty smart and can indeed continue to add new feats to their repertoire, even as they age. And guess what? It turns out older humans are pretty smart too and eager to learn the human version of a new trick or two.
That thirst for knowledge and enrichment, pushed to the back burner while armloads of daily responsibilities overwhelmed, is now free to reawaken. The good news is senior citizen learning opportunities abound, offering a wide range of programs and classes to stimulate and inspire.
The better news is whether you embark upon a new hobby, hone your computer skills or explore an academic area of interest, continuing to expand your mind will enhance your intellectual, social and emotional wellbeing.  
Use it or Lose it
Exercising keeps your body physically fit. The same principle applies to your brain. Studies show engaging and challenging your brain on a regular basis will positively impact your cognitive abilities. Reading, problem solving, and learning new skills can improve memory, and help keep you sharp, potentially reducing the risk of developing dementia.
Say Current
Tech classes are a key learning opportunity for seniors. Staying up to date on the latest social media and software applications are critical to being part of the current conversation. If your idea of newfangled communication is the fax machine, it would be worth your while to invest in a senior tech class. Designed for those who were not introduced to an IPad as toddlers, these courses offer hands-on training and guidance at a senior friendly pace. Your newfound prowess will open up your world and - even better - impress the heck out of your grandkids. Just wait until they see the pictures of you and your happy hour buddies on Instagram. You will soar up the cool meter.  
Make Friends
Social isolation is the single biggest issue facing the senior population. Senior adult education can play a critical role in bringing people together and alleviating that debilitating loneliness. Whether you sign up for continuing ed classes on a college campus or join a group enrichment class sponsored by your Overture active adult community, you will find valuable opportunities to connect, engage and build meaningful relationships with classmates who share your interests. Classes that feature collaborative learning and team projects can provide both a sense of belonging and bonding experience.  
The Keyword is Fun
Think of all the pros of learning something new – without the cons of worrying about your grade. Taking courses on a subject that truly ignites your passion, for your joy and personal enrichment only, is the best of all educational worlds. This is a learning journey that puts you squarely in the driver seat. It's all about excellent use of free time, personal growth, and – of course - fun.
Book a tour at the Overture senior apartment community of your choice today. We'll provide the curriculum and the classmates. All you need is your unbridled enthusiasm.
For seniors – dogs and humans alike - it's never too late to learn.